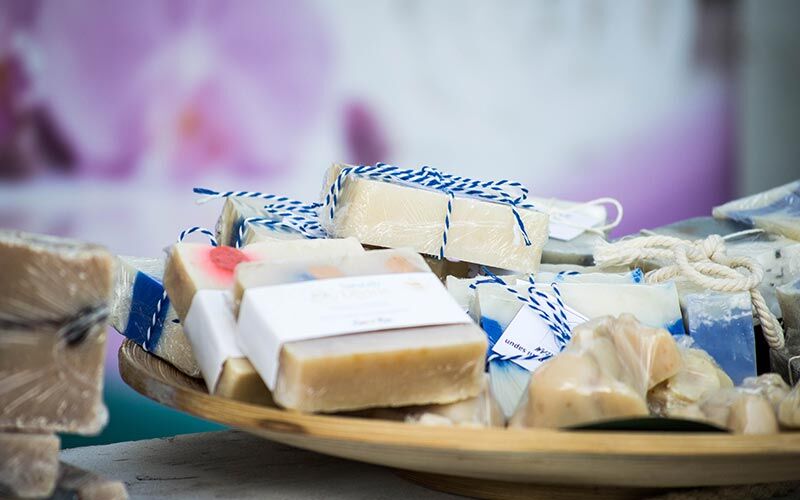 Method #2. Cold Process
This process involves creating your own natural soap base from scratch. It is through a chemical reaction called saponification.
Sodium Hydroxide, also known as lye (base), is mixed with an oil (acid) to form soap. Saponification process is the grouping of a base and an acid.
Cold process method is the more popular technique for home soap makers.
With this technique, you know what goes into every bar of soap and are able to completely eliminate any artificial ingredients.