REVIEWS

Testimonials / Reviews on Soap Art Workshops
The instructors are very helpful and answers my questions. This is good for beginners who wants to learn the basics of candle makings with less technicalities.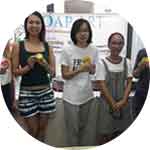 My 3 kids enjoyed and the person in charge is very friendly! We have fun.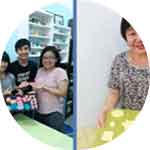 The staff was patient and friendly. They accommodated all our needs. We enjoyed ourselves very much!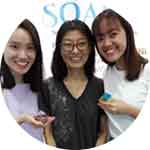 Had a great time creating beautiful soaps. Helpful tips, guidance and clean equipment are provided for us during the workshop.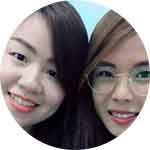 Thank you Soap Art for the memorable experience. We had fun celebrating our Friend's Hen Party with your team who really met our needs.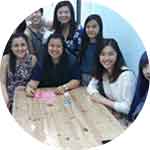 Workshop was great. Team was really enthusiastic and gave us a wonderful introduction in the Art of Candle Making. Booked this package for a Hen's event and we really enjoyed ourselves:) Highly recommended.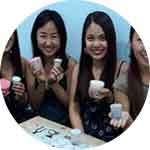 Very interesting and amazing art skill to make the Soap Flower. The end result is worthwhile and beautiful.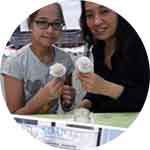 Soap Flower workshop at Soap Art was so fun and interesting!
Claudia and her good friend
Friendly boss. Patient with my young child during the painting session. Encouraging and good with kids.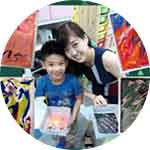 April and Thomas were engaging and were enthusiatic about sharing their knowledge. My sister and I enjoyed ourselves very much.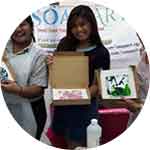 Simple and nice workshop to spend time with someone. Friendly instructors too!.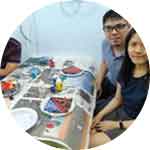 Soap Flower appreciation workshop with CEO and staff of Nursing Home.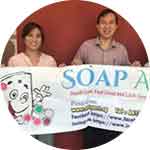 It looks great as a centre piece for my shelf, will be as excited when I lit it up!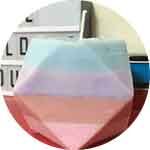 We love it! Thank you Soap Art! Thank you for the great fun class too!
Haiqal and wife, Fidiyanah
I had fun in this workshop because can make a lot of soap and nice teacher to teach us soap! I like the teacher here! They are very patient!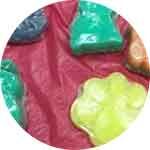 Mary, The Primary four student
Workshops in Candle Making and Soap Flower. I appreciate you and so happy.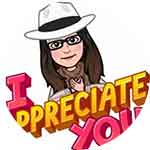 CONTACT

183, Jalan Pelikat # 01-70, The Promenade@Pelikat Singapore 537643